GResham united methodist church
Currently, all in-person church services are canceled until further notice.
​
Message from
pastor
Dr. Steven
Lewis
Gresham United Methodist Church supports and stands with our community against racial injustice and the mistreatment of persons of color. Black live matter in our society and our community. All human beings are created in the image of God and are sacred by divine design. Any illusion of the superiority of white people and culture has no foundation in Scripture nor in the teachings of Jesus Christ. Racism is a sin that has for too long found a home in religious communities, churches and organizations. Gresham United Methodist Church and the Greater Northwest Episcopal area stand together to Dismantle Racism in our country.
Weekly Worship is available online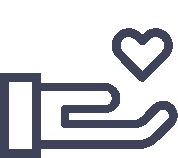 "There is a time for everything,
and a season for every activity under the heavens."