GResham united methodist church
OPEN HEARTS
OPEN MINDS
OPEN DOORS
Gresham United Methodist Church is a welcoming community that invites all who seek God to join us on the journey. We are a spiritual community that strives to grow as disciples of Jesus Christ. We are an open, inclusive community that believes the love of God has no limits and extends to all. Join us on the journey.
As a spiritual community, we invite everyone to explore faith, spirituality and the hard questions of life. As life unfolds with its struggles and blessings, we journey together to discover how the Spirit of God can transform us and the world.
We are rooted in the Christian tradition with all its beauty and dis-functionality. We are not without flaws, but we are determined to show the love of God and the grace of Jesus.
At Gresham UMC everyone is welcome. It seems odd to actually need to say that, but for many, the church has been a place of judgement and pain. We welcome all who desire to explore faith and journey with God. Young and old, those who have grown up in faith communities and those who have not -- all are welcome to join together and journey deeper into the familiar and mysterious as we participate in the Radical Hospitality and Inclusive Love of Christ.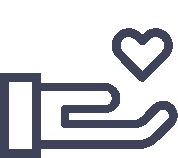 "There is a time for everything,
and a season for every activity under the heavens."